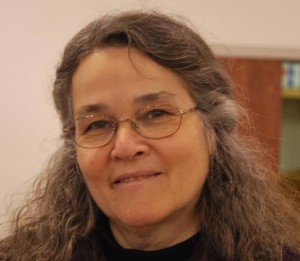 Bonnie Neumeier, Peaslee Board Co-Chair, Co-Founder of Peaslee
It is very hard to give a standard bio of Bonnie.  While one can share the "where"s and "when"s in Bonnie's timeline, it would not show the "who"s and "how"s.
The "who"s include families directly impacted by her passion and her fight for affordable housing and basic human rights.  The "how" is in her integrity, untiring efforts, and compassion, to include and nurture the voices of those who get dismissed.
She is a community activist, teacher, a storyteller, a poet, a listener, and one who includes everyone.  She is one of the women who founded Peaslee, the Drop Inn Center, Over-the-Rhine Community Housing, and the Over-the-Rhine People's Movement.
Christopher Wilkey, Board Co-Chair and Community Education Committee
Chris is faculty at Northern Kentucky University.  His area of teaching and research include composition theory, community literacy, rhetorical theory, critical ethnography, and cultural studies.
Chris pursues ways for others to share their voice.  Chris is the embodiment of everything Peaslee wants for OTR and Cincinnati… thoughtfulness of others and pride in your roots.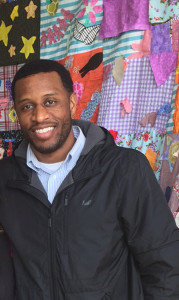 Rene J. Cheatham, Peaslee Board Treasurer
Rene is a Cincinnatian through and through.  He is a Summit Country Day Alumni board member, played basketball for Norwich University, as well as an active Cincinnati father.  He has big dreams for his daughter.  He loves the business of not-for-profit and works at Mercy Health with Supply Chain as an analyst. He is ambitious to help all people feel welcomed and included and brings that ambition to Peaslee.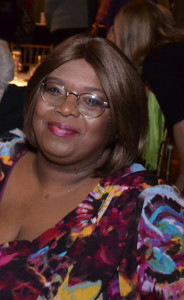 June Alexander, Peaslee Board and Artist

Miss June brings her compassion, her creativity, her gift for storytelling and her irrepressible laughter to Peaslee. Her particular talent is to spotlight the beauty of everyone who becomes part of her family. And you know you've made it if Miss June has made you a hat!
She has been a community mentor with Peaslee's Community Education Program, a participant in our Caregiver Circles, an art teacher, a piano student, a designer of Peaslee Christmas cards, and much, much more.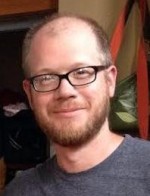 Chris Heckman, Board Secretary and Facilities Committee
Chris is co-owner of Losantiville Ltd, a design collective, with 10 years' experience in product development. He lives with his wife, Kristen, and their children, Otto and Flora, on Main Street in Over-the-Rhine, and looks after the children full time. Chris has founded two local grassroots climate organizations, 350 Cincinnati and the Cincinnati chapter of the Citizens Climate Lobby, seeking local and federal action on global warming, which is adversely affecting the poorest 2 billion people on the planet. As a member of Losantiville, he creates sustainable products under the brand 'Hood Ornaments, which seeks to highlight urban neighborhood ornamentation as a point of local pride and awareness. He has served on Peaslee's board for three years, believing service to others is a critical element of social justice and true happiness.