Our Staff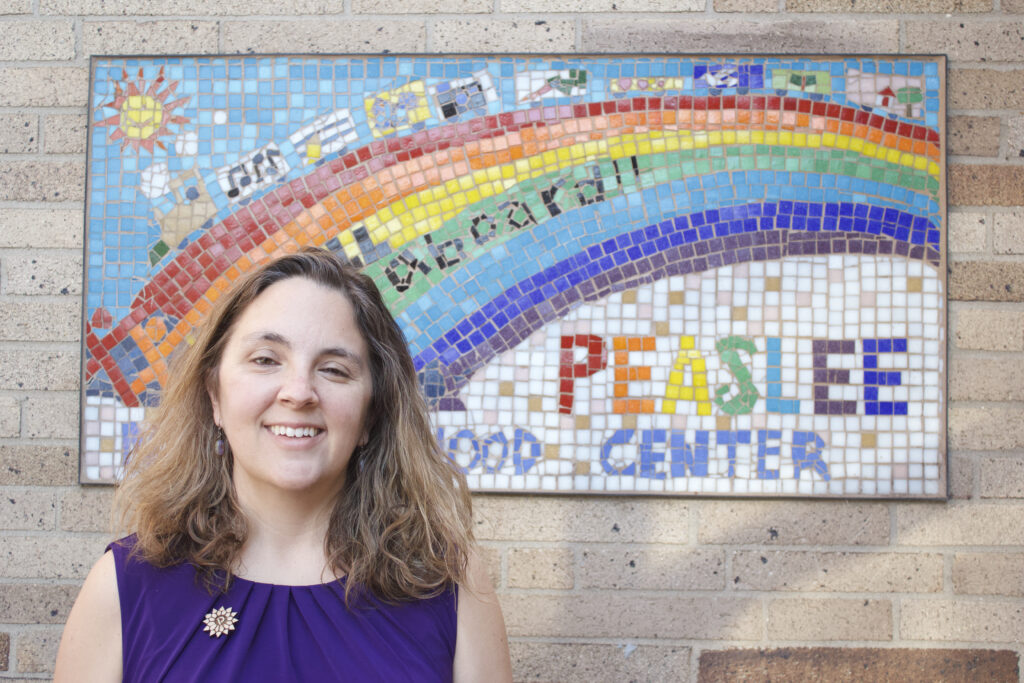 Director
Jennifer Summers
Raised in Louisville Kentucky, Jenn has lived or worked in Over-the-Rhine for 26 years. She has learned from lifetimes of Over-the-Rhine residents working for our city, raising children, tending elders and committed to building just community. Formally trained as an educator and practically raised up in activism, she feels blessed each day to be in a space of continual learning and fighting for what's right. She loves storytelling, sitting on stoops and porches and cooking and eating with friends. When she's not working with neighbors for justice, she might be riding her bike, hanging out with her partner or being outsmarted by her beautiful children. Two of her favorite changemakers are Angela Davis and Zora Neale Hurston.
---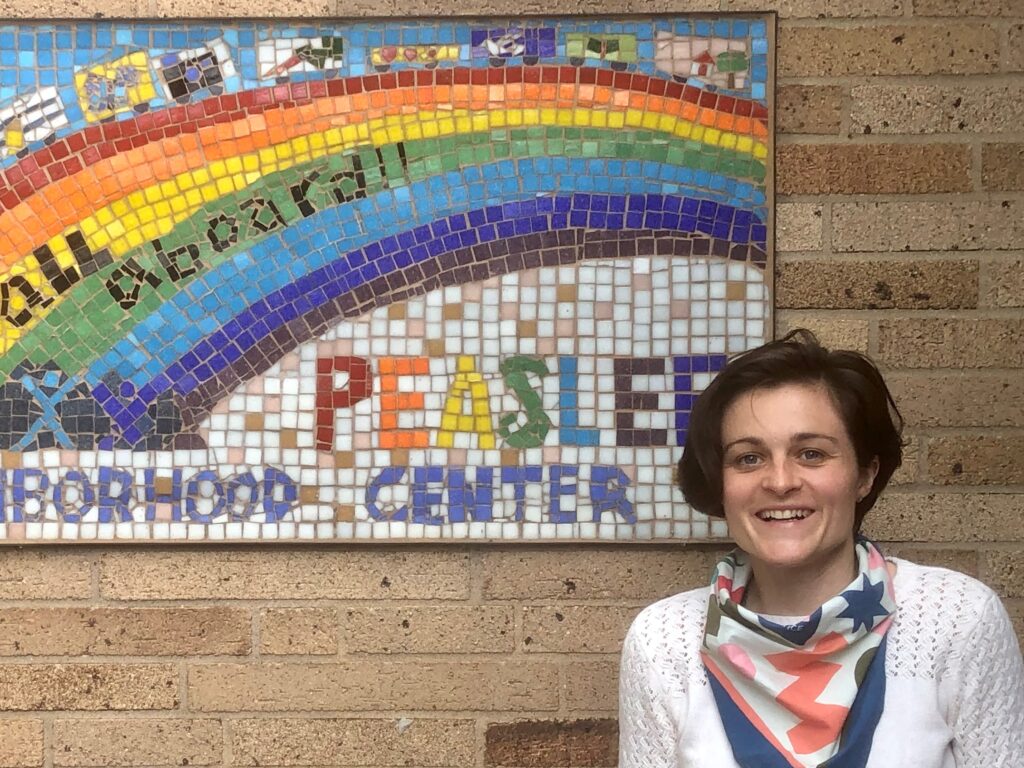 Community Education Coordinator
Jennifer Arens
(513) 621-5514 ext. 15
A transplant from the Boston area, Jenn has lived in Cincinnati since 2014. She loves learning, every day, from wise people who challenge power to do what is right, and she is deeply grateful to have a job that allows her to dig into social justice with people of all ages and backgrounds. She thoroughly enjoys sing-a-longs, puns, and Wikipedia, and she will be your best friend if you watch women's soccer with her. She's inspired by activists like Audre Lorde and Dorothy Day.
---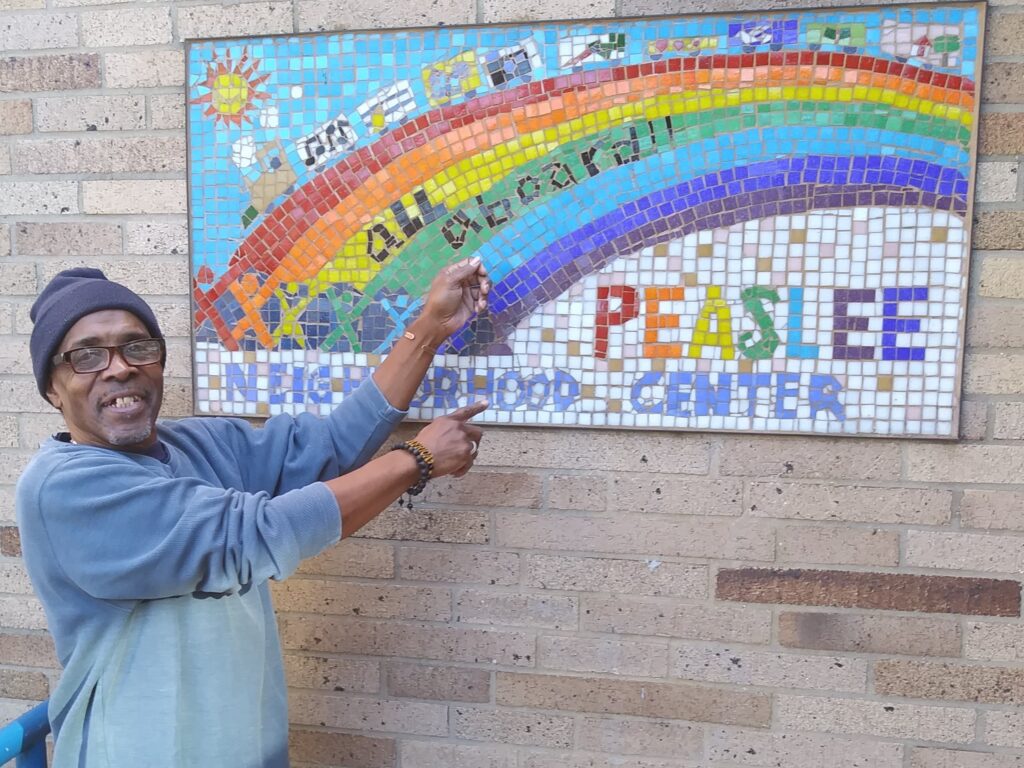 Custodian
Larry Fogle
Larry was born in Cincinnati and grew up in Over-the-Rhine. He loves spending time with his family and is always working to make himself a better person. Larry's favorite pastimes include watching TV, action movies, and horror movies, and listening to R&B and gospel music. His favorite changemaker is Kehinde Wiley.
---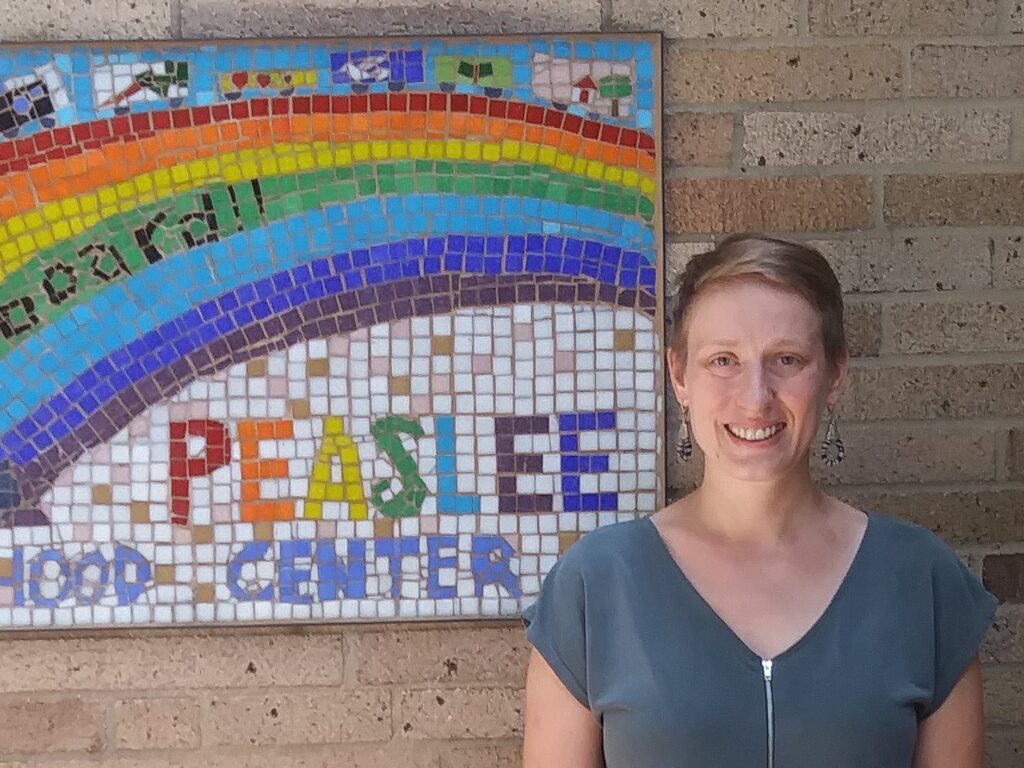 Communications Coordinator
Liz Gottmer
(513) 621-5514 ext. 10
Liz is a Cincinnati native who is passionate about equitable education and housing for everyone from everywhere. She is a member of MUSE, Cincinnati's Women's Choir, and loves breakfast, learning languages, and walking with her dog Lou. Her favorite changemaker is Malala Yousafzai.
---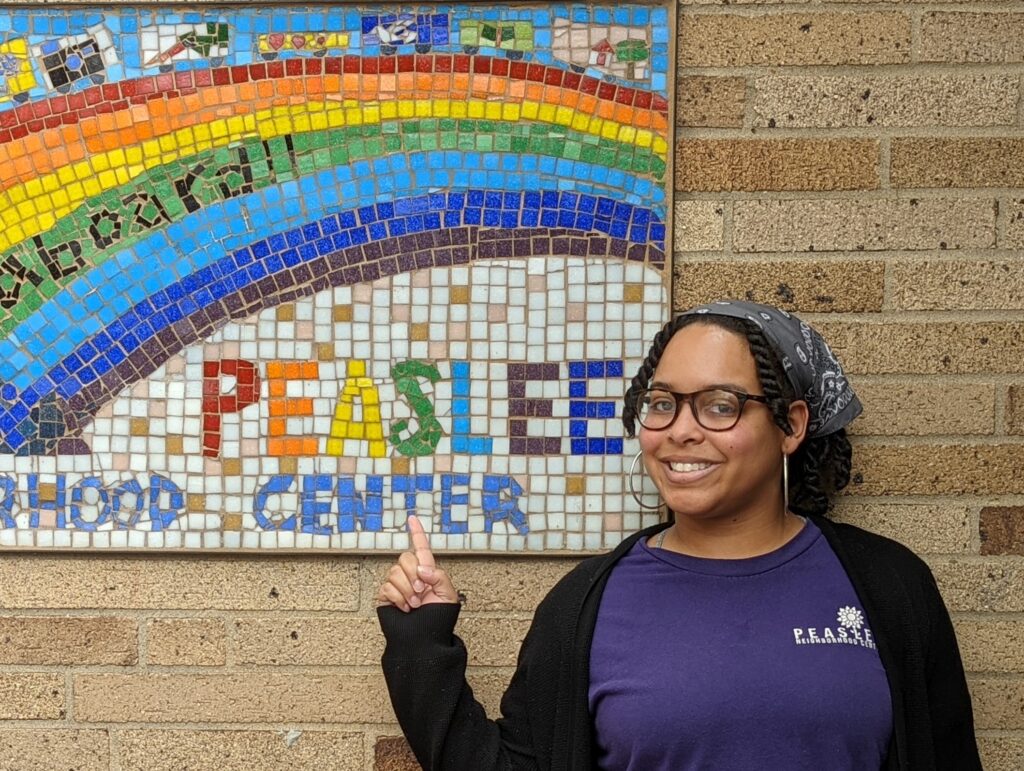 Youth Program Facilitator
Rachel Hollins
Rachel Hollins is Peaslee's Youth Program Facilitator. Born and raised in Cincinnati, Rachel takes a personal interest in local issues especially pertaining to youth advocacy. She is formally trained as a social studies educator for grades 7-12 and completed a Master's program in Education in 2022. Rachel is inspired by June Jordan and James Baldwin.
---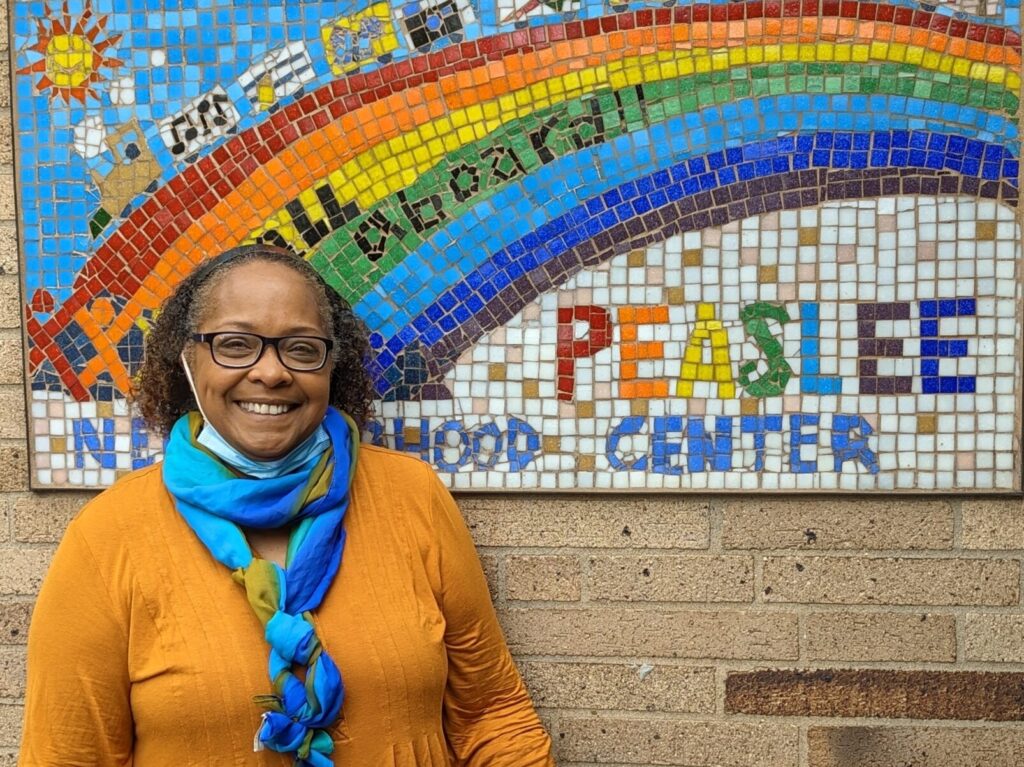 Receptionist & Program Outreach Coordinator
Shelia Jefferson
Shelia relocated to Cincinnati in June 2022 from Huntsville, Alabama–the Space & Rocket City. She is very passionate about helping those in need, and has served the elderly community and folks experiencing homelessness, as well as tutoring youth at various schools in Huntsville. Shelia loves everything on PBS that gives her more knowledge and challenges her thinking. She loves spending time with her kids and grandkids. Shelia is inspired by Shirley Chisolm, Bessie Coleman, and her grandfather Joseph T. Banks, who was a community servant and leader.
---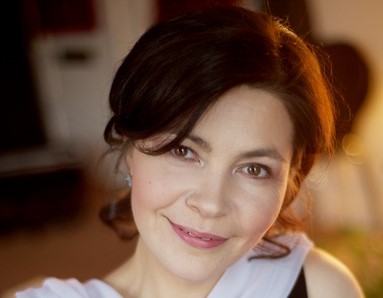 Piano Program Coordinator
Elena Kraineva
Elena Kraineva recently moved to Cincinnati and is enjoying living in the Over-the-Rhine neighborhood. She holds a Doctor of Music degree from Indiana University Jacobs School of Music. Ms. Kraineva actively performs internationally and in the US as a soloist and as a member of various chamber music groups, including Harmonie Universelle (USA), Musical Offering, and Duo Vitruviani. An active educator, Dr. Kraineva has given master classes and lectures in the US, Austria, Germany, Canada, Brazil, and Russia. Elena enjoys spending time with family and friends as well as traveling and learning about different places and people. In her spare time she loves painting, reading books, swimming and watching movies. Her favorite changemaker is Sofia Kovalevskaia.
Our Board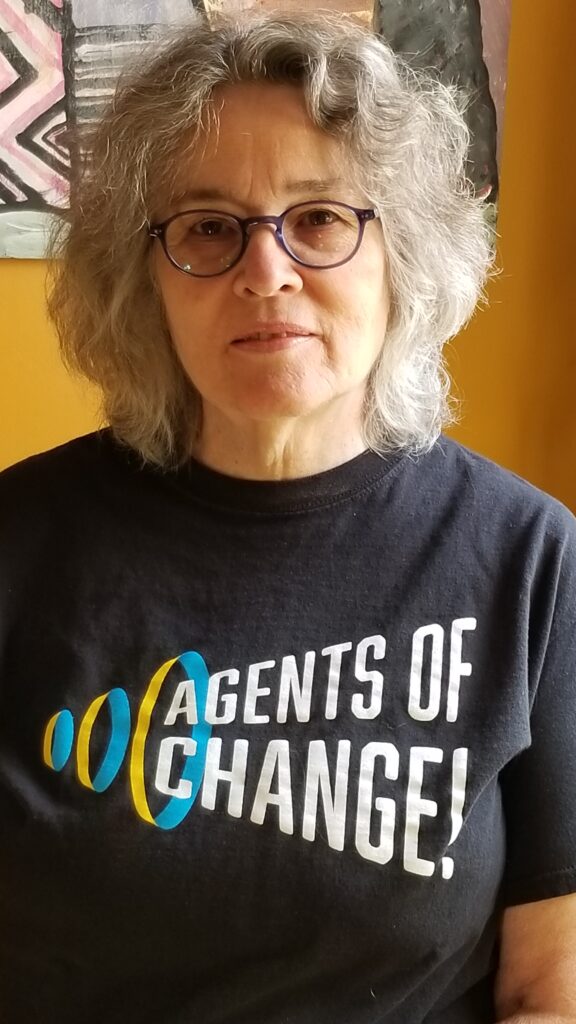 Bonnie Neumeier
Board Member, Co-Founder of Peaslee
Bonnie is a community activist, a teacher, a storyteller, a poet, a listener, and one who includes everyone. She is one of the women who founded Peaslee, the Drop Inn Center, Over-the-Rhine Community Housing, and the Over-the-Rhine People's Movement.
Yet beyond Bonnie's many accomplishments in fighting for affordable housing and basic human rights, her integrity, untiring efforts, and compassion to include and nurture the voices of those who get dismissed has impacted countless families and individuals.
Bonnie was the recipient of the individual "Building Our Beloved Community" Award given by Over-the-Rhine Community Housing at their annual Celebrating Our Beloved Community event on September 26, 2019.
---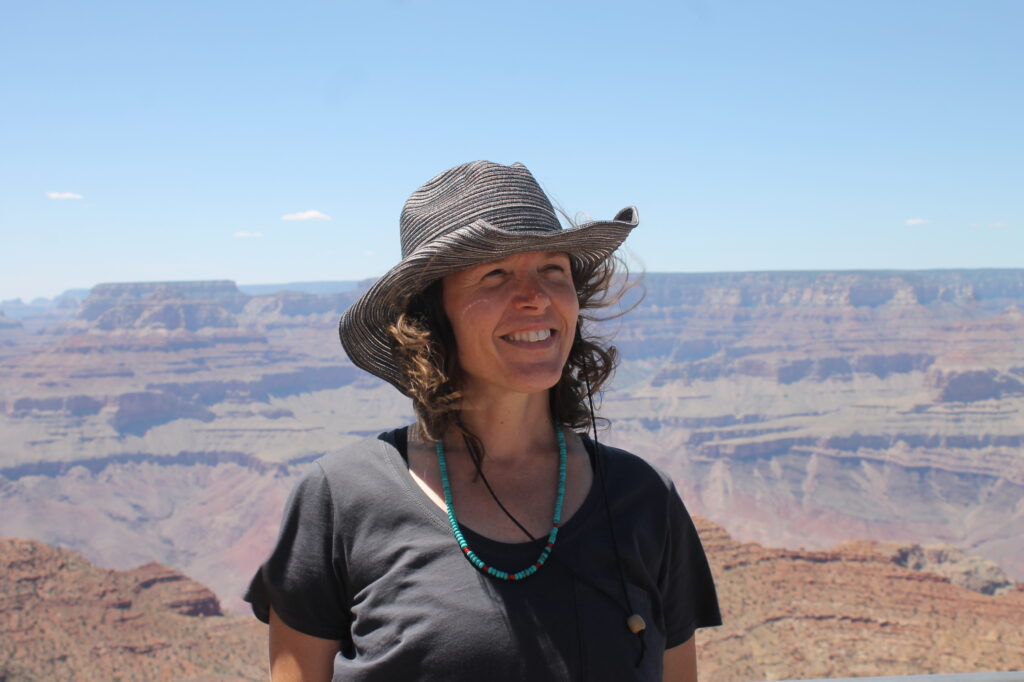 Amy Howton
Board Co-Chair
Amy Howton is a mama of three and works as a coach, consultant, and teacher in the areas of spiritual leadership, racial healing, and community building; currently, she serves the Episcopal Diocese of Southern Ohio as the Becoming Beloved Community Coordinator. Peaslee stands as a constant source of inspiration in their radical commitment to love and justice, together.
---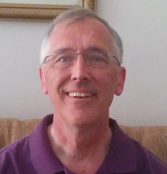 Dr. Bob Donovan
Board Treasurer
"Dr. Bob" is a family physician with the Health Care for the Homeless Program who's lived and worked in Over-the-Rhine for over 30 years. He is also a Marianist Brother.
Bob feels that the vision and mission of Peaslee fits well with his personal hopes for all the people of Over-the-Rhine.
---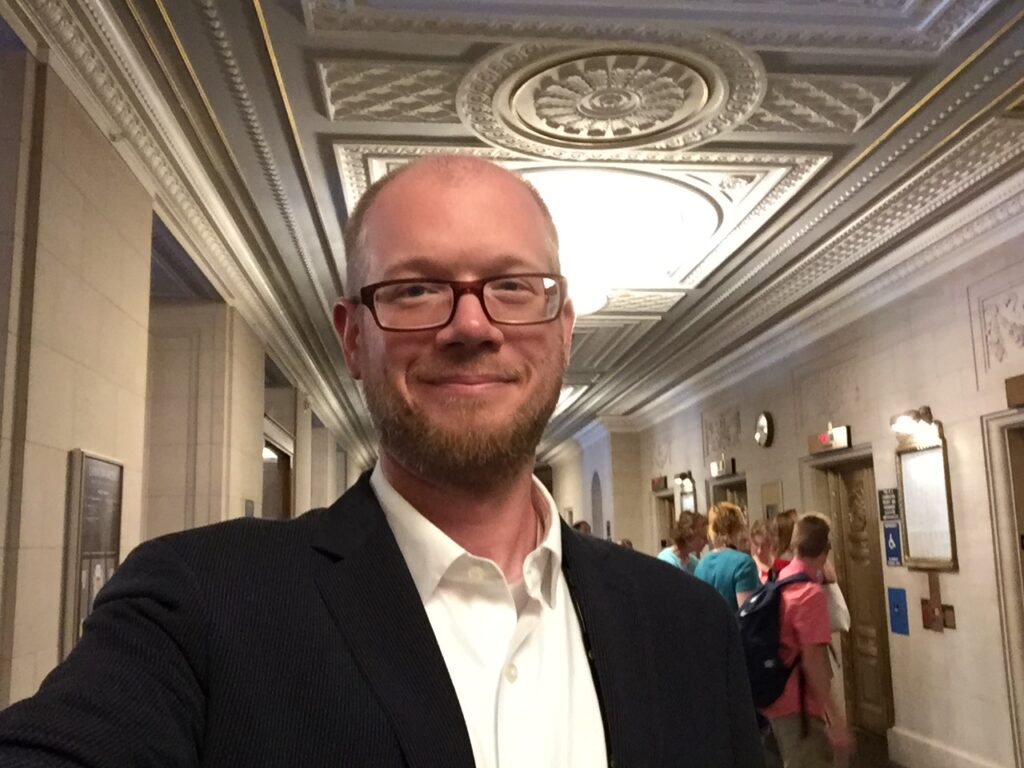 Chris Heckman
Board Secretary
Chris is co-owner of Losantiville Ltd, a design collective, and he has over 15 years' experience in product development. He lives with his wife, Kristen, and their children, Otto and Flora, on Main Street in Over-the-Rhine. Chris helped found the Cincinnati chapter of the Citizens' Climate Lobby, in order to build political will for putting a price on carbon. "Greening" Peaslee's building is a personal goal for Chris.
As a member of Losantiville, he creates sustainable products under the brand 'Hood Ornaments, using reclaimed wood from Over-the-Rhine buildings and designs inspired from the neighborhood's architecture. He has served on Peaslee's board since 2011, believing service to others is a critical element of social justice, personal growth and fulfillment.
---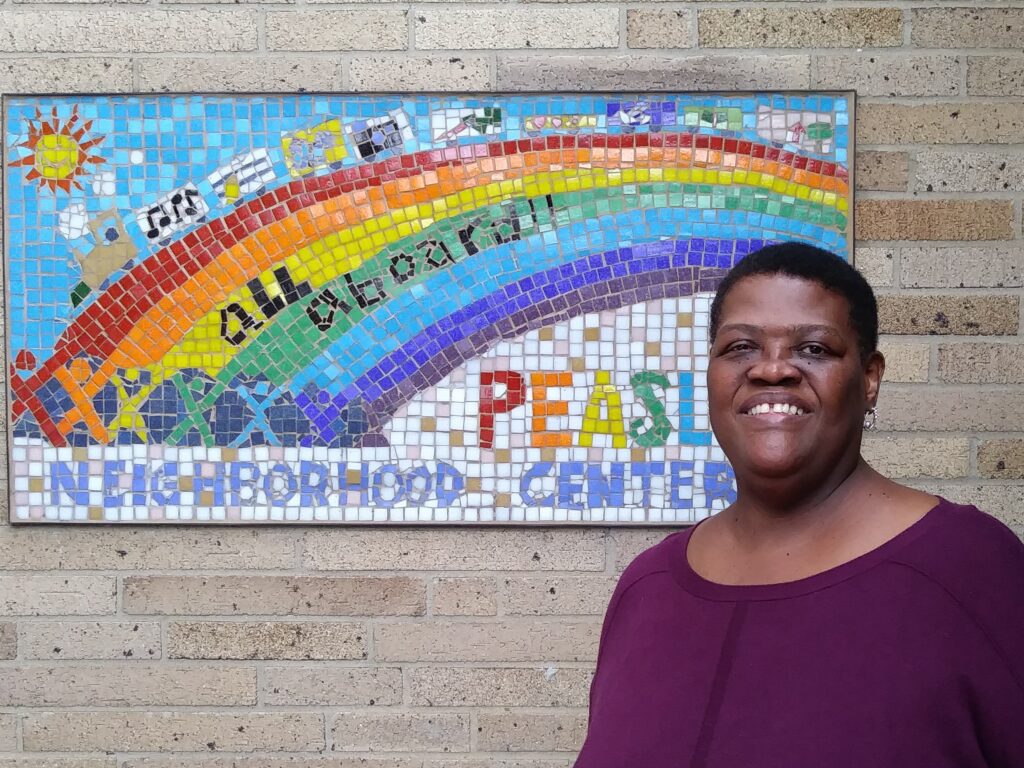 Elizabeth Burnside
Though originally from Chicago, Elizabeth has discovered a deep sense of purpose and community in her years in Cincinnati. She serves as a Community Mentor in Peaslee's community education program, and as an Over-the-Rhine resident has played a leadership role in the Keep Our Courts/Do Development Differently coalition. Elizabeth has a background in early childhood education, and has been working for the last five years in the Imani after-school program at Rothenberg Preparatory Academy, where she is also a dedicated volunteer in the Parent Resource Center. She is a recent graduate of Chatfield College with an Associate's degree in Liberal Arts. Her hope for the community is that they realize they can make it in life no matter their situation. Elizabeth's endless desire to learn and deep well of compassion are life-giving resources at Peaslee and beyond.
---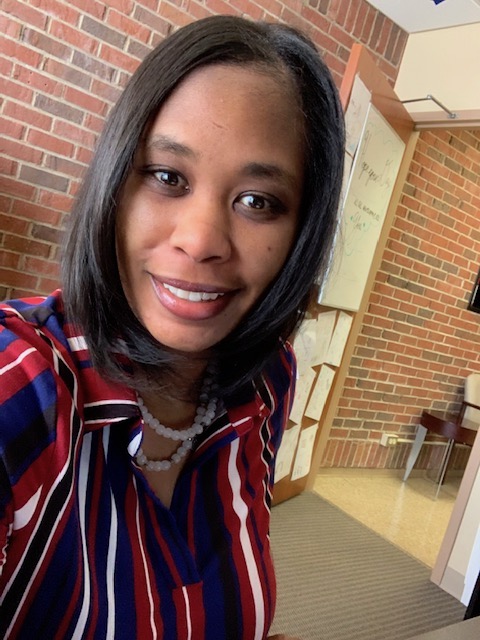 Tamika Odum
Tamika Odum began her professional career in higher education administration, where she spent most of her career serving in the offices of student and academic affairs, providing advocacy and support for women, people of color and LGBT students, faculty and staff. After spending close to 10 years in higher education administration she decided to change career paths to become a scholar-activist. Her research interest focuses on women's experiences with and access to reproductive healthcare with a specific interest in Black women and communities who live below the poverty line. Throughout her career, she has built strong connections with the community by serving on local community boards, church affiliations, and working with women's advocacy groups in the city of Cincinnati. The marriage of community ties and research skills uniquely situates her in her field as a community-based participatory researcher. In the classroom, her teaching expertise includes a variety of sociology courses, including but not limited to Introduction to Sociology, Sociology of Race, Sociology of Sex and Sexuality, Gender and Society, Sociology of the Family and Health, Medicine, and Society. She is committed to speaking truth to power wherever she finds herself. She is a mother, mentor, teacher, scholar-activist and servant leader. She currently serves as an Associate Professor in the Department of Behavioral Science at the University of Cincinnati.
---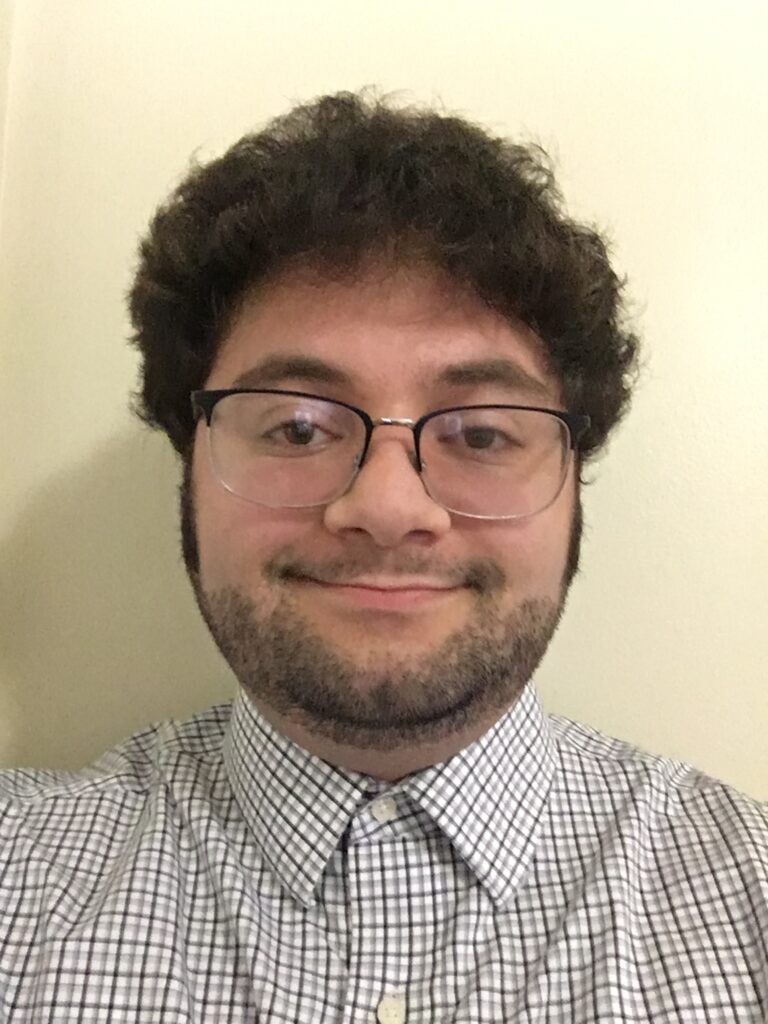 Mark Samaan
Mark is a transit service planner for Cincinnati Metro and resident of Northside. He received a Bachelor's Degree in Sociology and Urban Studies from Tufts University and a Master's of Community Planning from the University of Cincinnati. He is a near life-long Cincinnatian and co-founder of the Better Bus Coalition, which worked to improve the bus system around riders' needs and demand investment in the local public transportation system. His work and interests in transportation as well as housing are centered around designing an equitable city for longtime residents and newcomers alike. Mark also serves on the Northside Community Council as the Membership Secretary.
---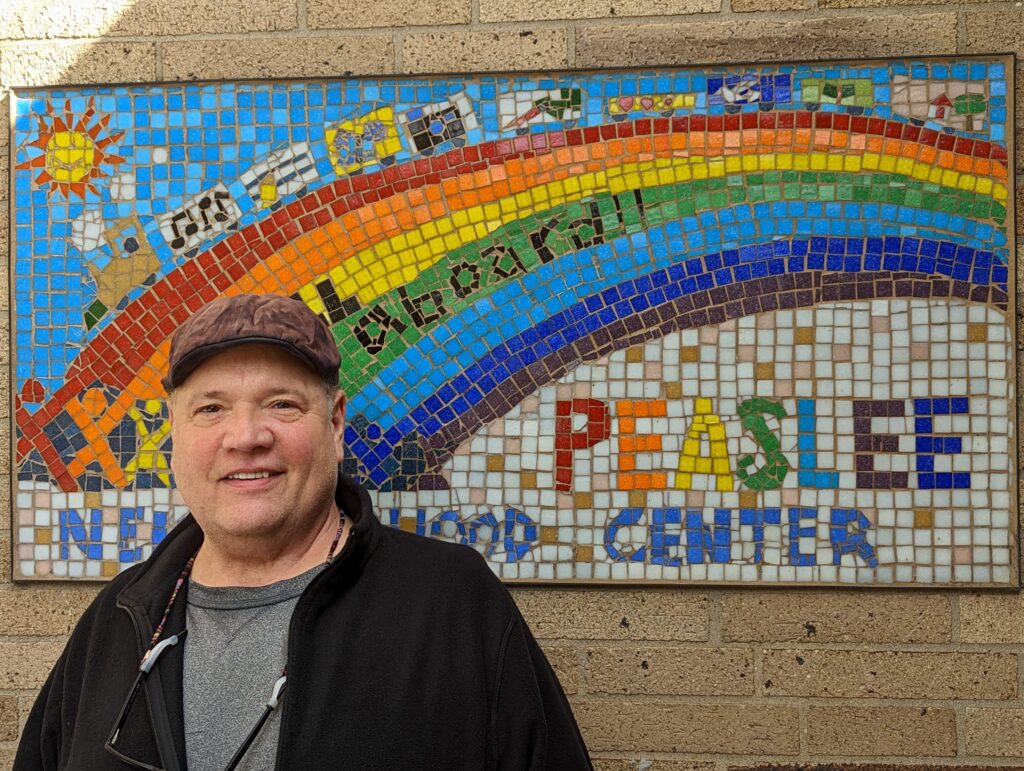 Ed Slater
Ed Slater is a longtime neighborhood resident and lives just around the corner from Peaslee on Main Street. Ed works for the Center for Respite Care in the newly formed St. Anthony Center at Liberty and Republic. The Center for Respite Care is a 24/7, 20 bed medical facility providing medical care and case management to folks experiencing homelessness and need a place to recover after a stay in the hospital.
Ed and his partner, Stephen, share their place with three dogs – Charlie, Juliet, and Ramiro. Long walks through the neighborhood are always delightful, especially a trip to the dog park in Washington Park. Activities outside of work include singing with the Cincinnati Men's Chorus and volunteering as a mural tour guide for ArtWorks.
---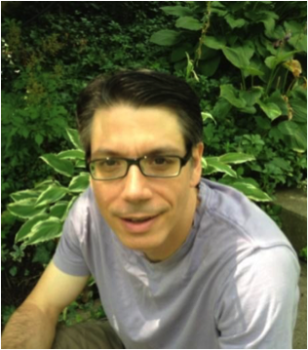 Christopher Wilkey
Chris is faculty at Northern Kentucky University. In addition to his duties as a Peaslee board member, he co-directs the Over-the-Rhine Community Writing Collaborative, a partnership between Peaslee and NKU's Department of English. The Collaborative promotes writing activities that honor and celebrate the voices of OTR residents and workers that have often been denied a space in public discourse and policy-making.
Chris also pursues ways for others to share their voice. Chris is the embodiment of everything Peaslee wants for Over-the-Rhine and Cincinnati… thoughtfulness of others and pride in your roots.