Our piano program is hiring additional teachers! Click here for the position description and how to apply.
I want to…
learn about the Piano Program
participate in the Piano Program
contribute to the Atarah Jablonsky Scholarship Fund
donate materials to the Piano Program
access resources for current students
contact the Piano Program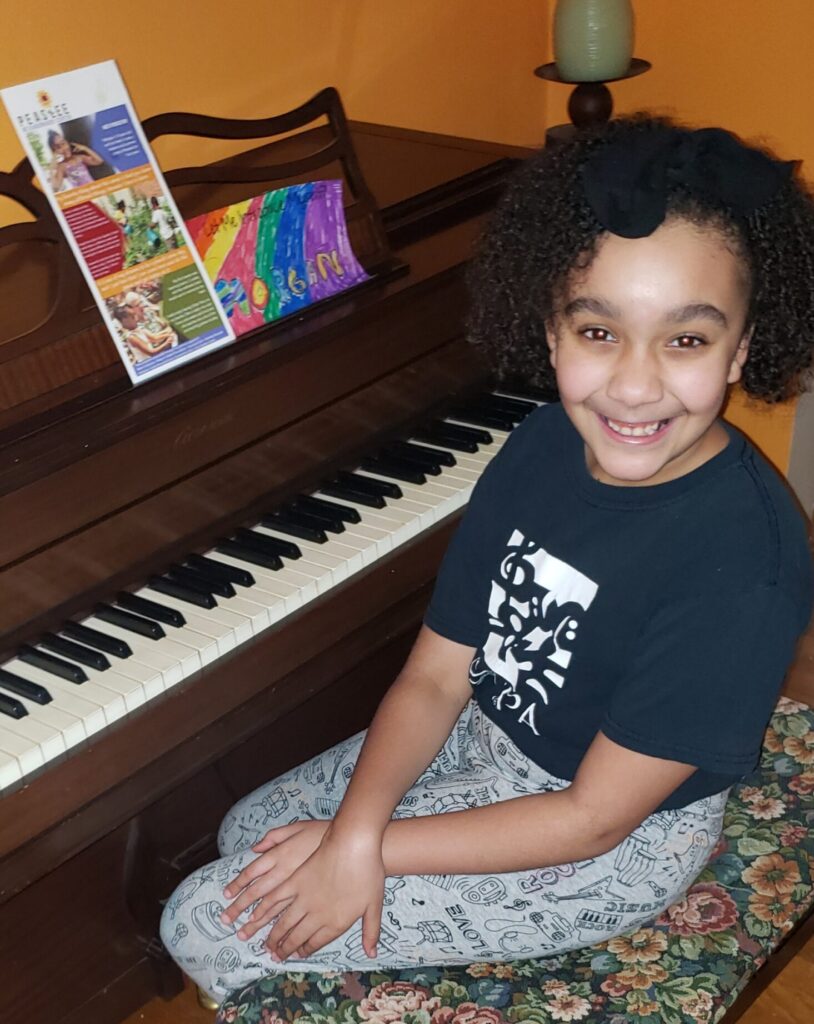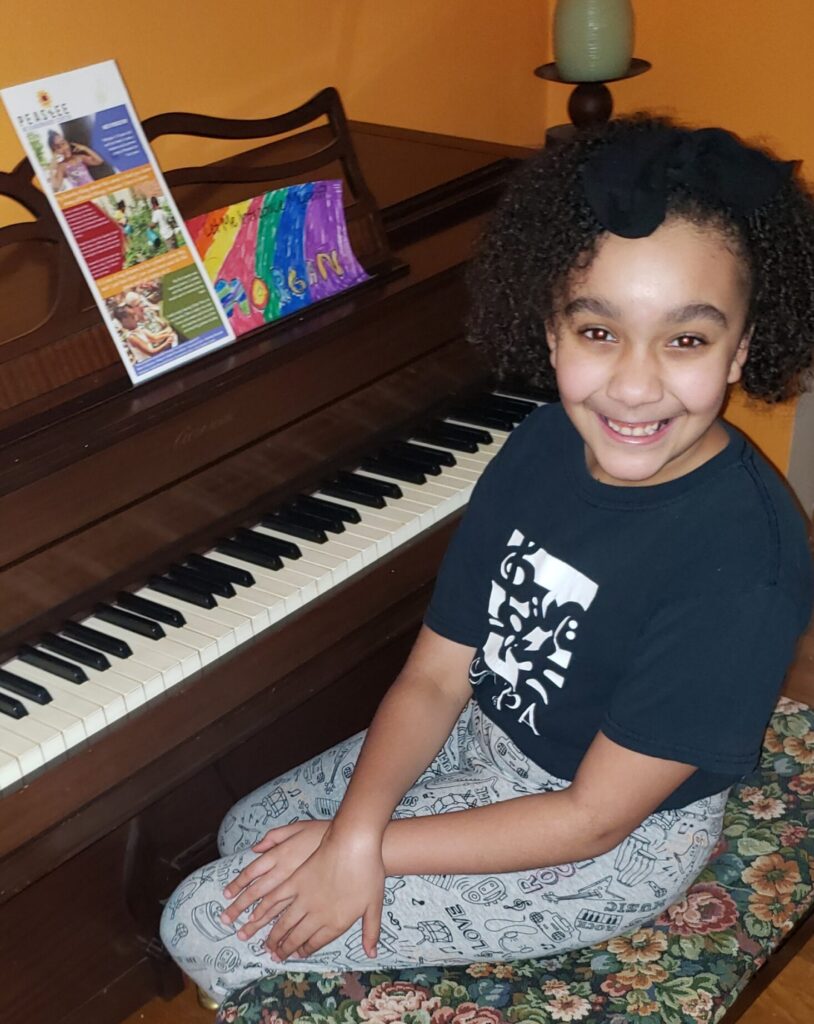 About
Thanks to the generosity of the Keyboard Club of Cincinnati and the Matinee Musicale Endowment Fund, Peaslee is able to offer piano lessons at greatly reduced cost. Removing the economic barriers to access to quality musical education opens up the proven benefits of this activity to all.
Peaslee Neighborhood Center offers piano lessons to students of all ages and abilities, with a priority given to low-income individuals and families. We provide a music program that enables a student to acquire and develop skills needed to play the piano, to exercise their personal creative expression, enhance their musicianship and build their self-discipline. Our dedicated, caring teachers provide one-on-one instruction and a variety of performance opportunities, from recitals to concerts at local nursing homes.
Participate
If you're interested in participating in Peaslee's Piano Program, please complete this application to indicate your interest. It also contains more detailed information about the program and the process for getting started.
To be eligible for the program, students must be first-grade and up and commit to weekly lessons, practice, and progress. Youth and adults are eligible, and no prior experience is required.

**Program update March 2022: since we are still working to hire an additional instructor, we can only offer lessons to a very limited number of students at the moment. If you would like us to reach out about available spots in fall of 2022, please submit the program application (click the orange button below). If you have already completed the application form, we will reach out to you in August regarding the possibility of lessons beginning in September.**
Donations
Peaslee has established the Atarah Jablonsky Lending Library in honor of our former teacher "Mrs. J" who passed away in 2020. The Library loans our piano students instruments, music, and more. If you have a spare keyboard, metronome, or music stand in your basement, donating it to the program can make sure it gets put to good use by some awesome students!
Peaslee's Piano Program accepts donations of the following items. For detailed information, click here.
Electronic Keyboards
Faber & Faber music books

Piano Adventures, PreTime to BigTime – see pianoadventures.com or check out our Amazon Wish List to see the books we need most.
We do not accept other kinds of printed music, as we currently have as much as our space can hold.

Digital metronomes
Music stands
Currently we cannot accept full-size pianos.
To donate a keyboard or other supplies, please complete this form. If you're not sure what you have, it will walk you through some details and give you the opportunity to attach pictures or descriptions.
To make a monetary donation, please visit the Peaslee Neighborhood Center donation page, or consider purchasing books from the Atarah Jablonsky Lending Library Wish List.
Current Students
Current students can access online resources like flashcards, instructional videos, study sheets, current opportunities and more at piano-online.peasleecenter.org
Contact
For questions or more information, email Elena Kraineva at piano@peasleecenter.org or call 513-621-5514.
Sponsors