Many individuals, families, churches, civic groups, and schools support us with gifts great and small. All of these gifts keep us going; they give us the joy of knowing we are touching the lives of neighbors.
Peaslee also deeply appreciates these foundations and organizations for their sustaining partnership: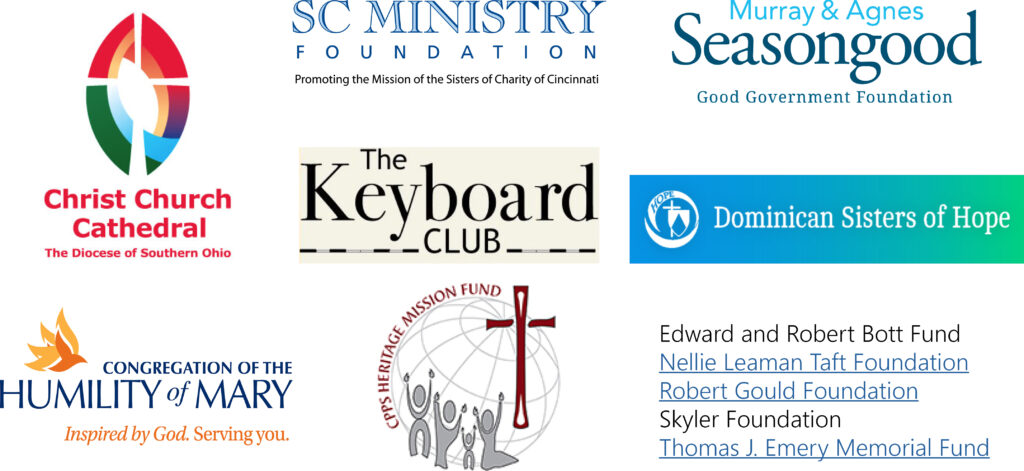 We are also grateful to these organizations who sponsored our 11th annual community event, Making a Way with Peaslee, on November 4, 2021:
Leading
Sisters of Charity of Cincinnati
Engaging
Christ Church Cathedral
Iron Workers Local 44
Supporting
3CDC
First Financial Bank
Franciscan Friars
Over-the-Rhine Marianists
Parking Lot Management of Cincinnati
Perfection Group Inc.
Participating
Cincinnati Bell
Cincinnati Development Fund
Kneflin-Dillhoff-Hils & Kruse Insurance Agency, Inc.
Over-the-Rhine Community Council